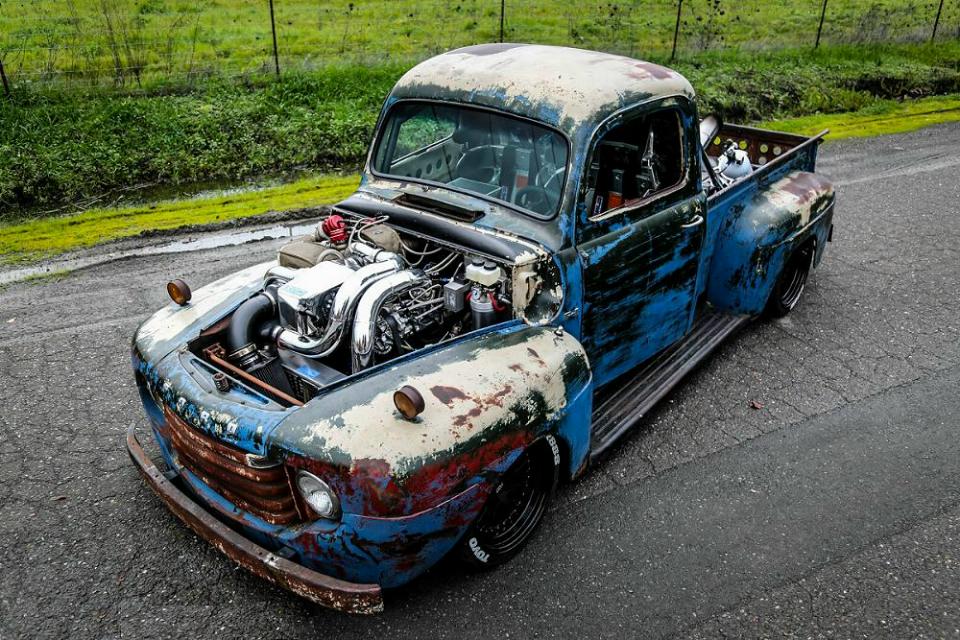 Why's this rusted Ford F1 built by Chuckles Garage out of Santa Rosa, California, so great? Maybe it's due to its 1,200-horsepower and 2,000 lb-ft of torque powerplant consisting of 5.9 L Cummins inline-six diesel engine, Nitrous Express NXD diesel nitrous system, and Industrial Injection Silver Bullet 66 mm and Big Brother Schwitzer Series 91 mm turbochargers. Or maybe it's the "I don't give a crap" demeanor. Not only does it lack a decent paint job, but it also lacks the right headlight.
Behind the engine sits a Dodge 47RH four-speed automatic transmission upgraded with Suncoast Diesel billet components and solenoid to allow for sequential shifting. From there power reaches a Winters Xtremeliner quick-change rear end.
Old Smokey rides on tubular a-arm custom front setup and a 4-link rear suspension with adjustable panhard bar. There's something about the overall look of this truck that makes it a unique piece of rolling art.
The bizarre thing is that the owner (Scott Birdsall – Chuckles Garage) bought this truck for $225, which was lower than the Craigslist asking price of $300.
I had no need for it, but I knew that after a good power washing I could put it back up on Craigslist and flip it for a couple grand. Pierre and I loaded it up on my trailer and took it back to my shop, Chuckles Garage.

The truck sat in my storage lot for a couple months and really started to grow on me. I really liked the old brush-painted patina, and I have always held a certain affinity for the '48-'52 F1 'Monkey Face' trucks.

I decided I would build a simple shop truck with some modern suspension and drivetrain, keeping the body just as it is.
Well, the simple shop truck snowballed in to what you see here. We're glad that Scott saw the potential in this old F1, and gave it a new life!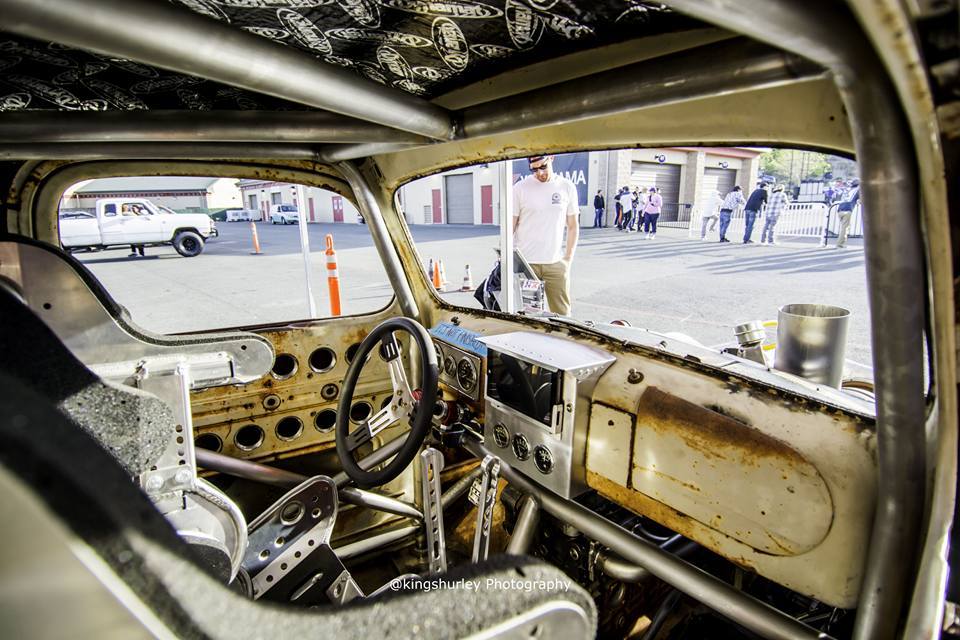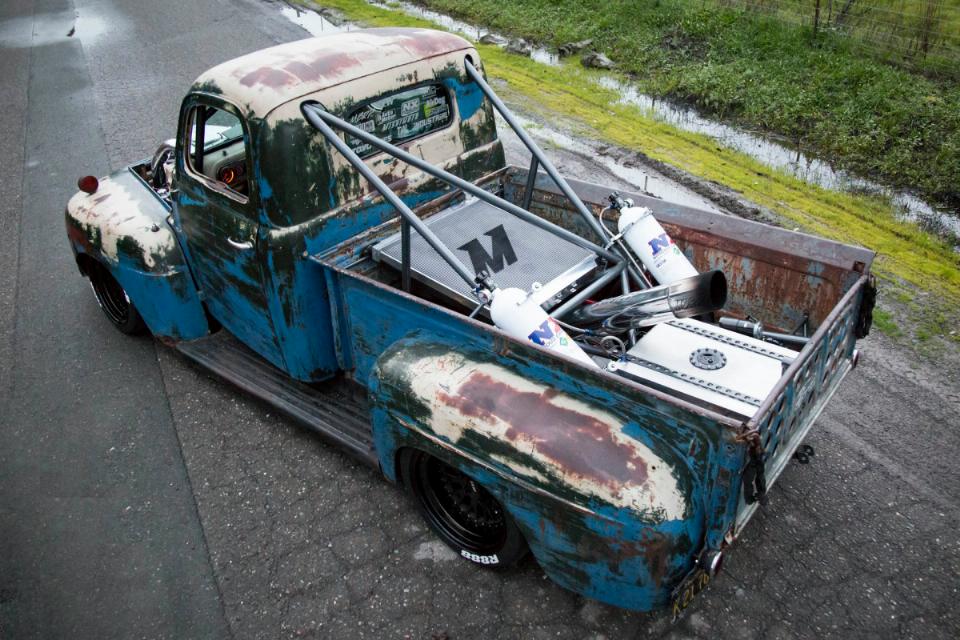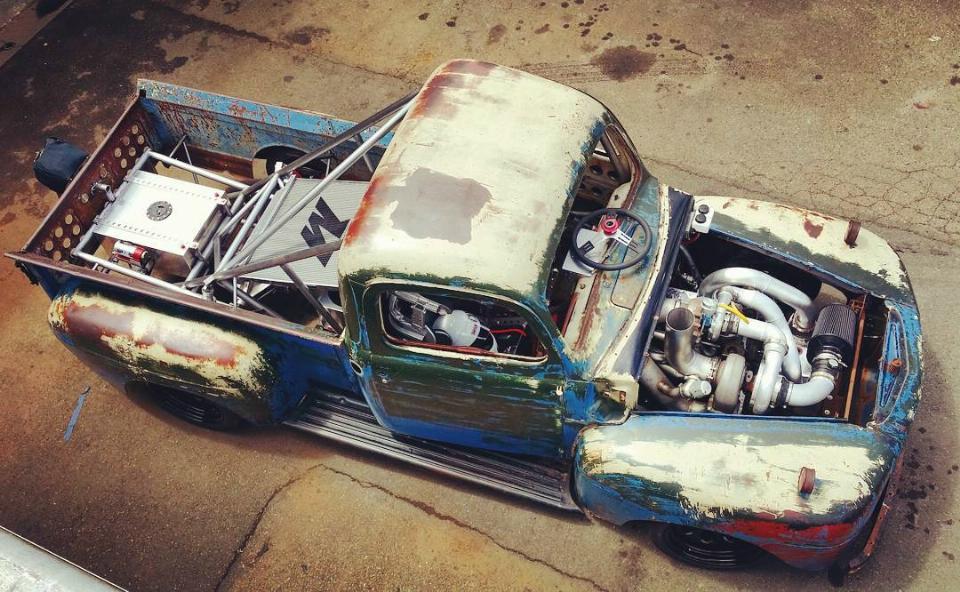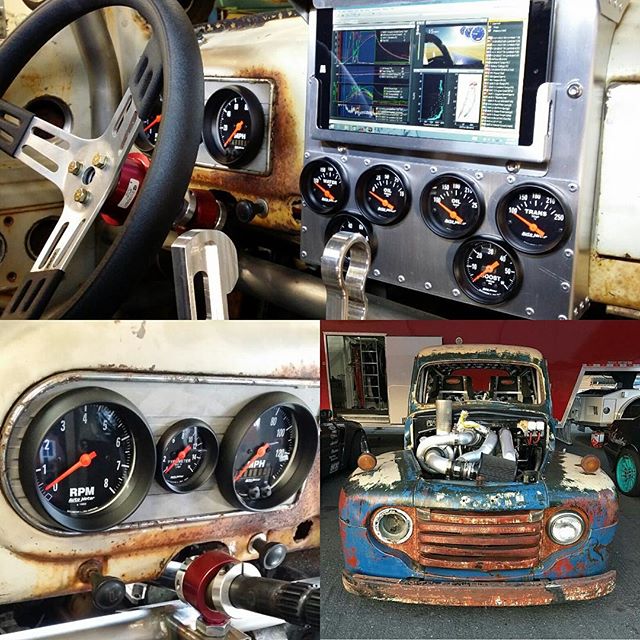 Links:
Video: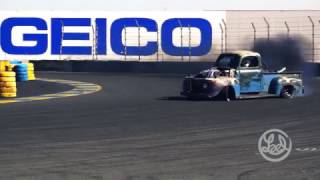 More Photos:
Click the photos to enlarge – click the arrows to load more.
Tags: Old Smokey 1949 Ford F1