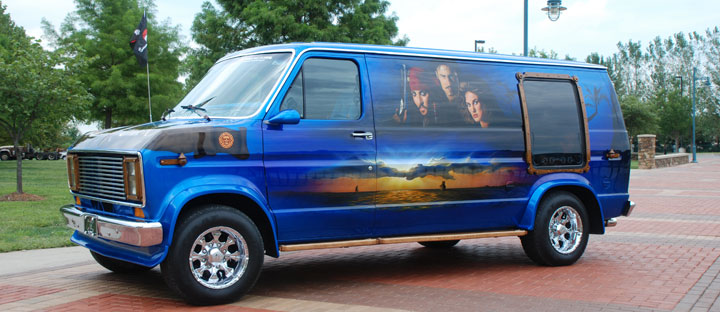 If you have noticed it yet, the custom van craze of the 1970's is making a comeback. Such is the case with this 1976 Ford Econoline van named 'Pirates Of The Caravan'.
Don and Becky Noone have been vannin since 1976. They initially showed a 1971 Chevy van they called the 'Knights In White Satin'. That van was later stripped and converted in to the 'Rocky Van'.
In 2007 Don and Becky purchased this 1976 Ford van from an old friend in Iowa. The van was originally called 'Jolly Rodger' and had a nautical theme, but the van was in need of new upholstery, a paint job, some mechanical work, and the interior woodwork was dry and needed oil.
What you see here is the result of soda blasting, new paint and mural work, and updated upholstery.
They upgraded the van further with power windows, power door locks, Jensen 7″ flip down touch screen DVD player in the dash, 10″ rear flip down monitor, Low Lux night vision rear camera, Rockford Fosgate 6.5 coaxial in rear with components set in front, MTX 300 watt mono sub amp, MTX Thunder 500 watt 12″ sub woofer and Dakota digital clock & temperature gauge in the overhead console.
LED lighting was installed in the tube grill, around the back window and under the van to help accent the theme.
The engine  in this van is the lesser known Ford 385 big block.
If you make it to any national car shows, make sure you keep your eyes open for this amazing van.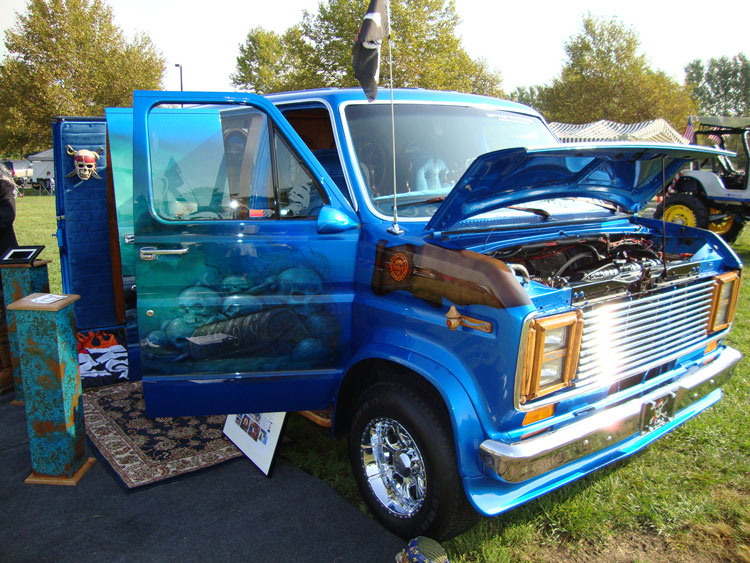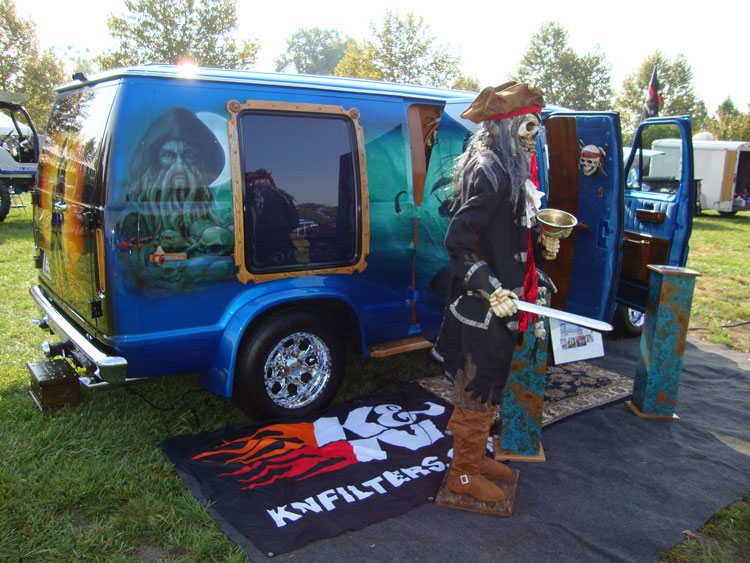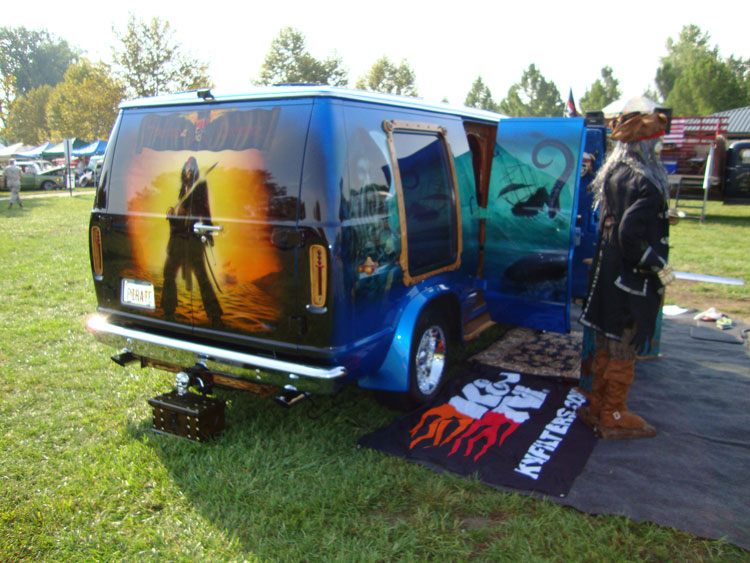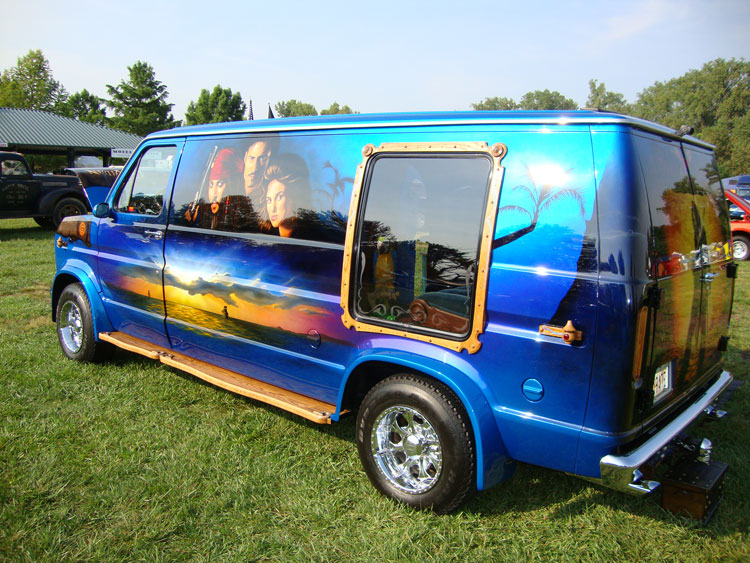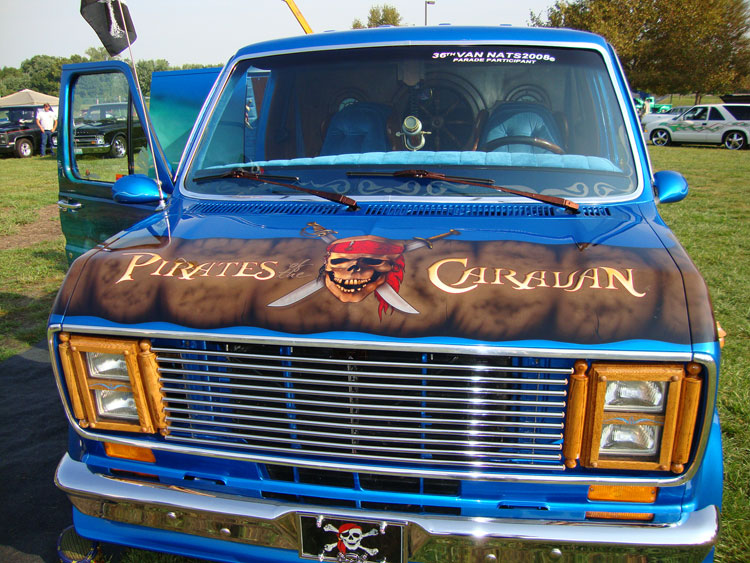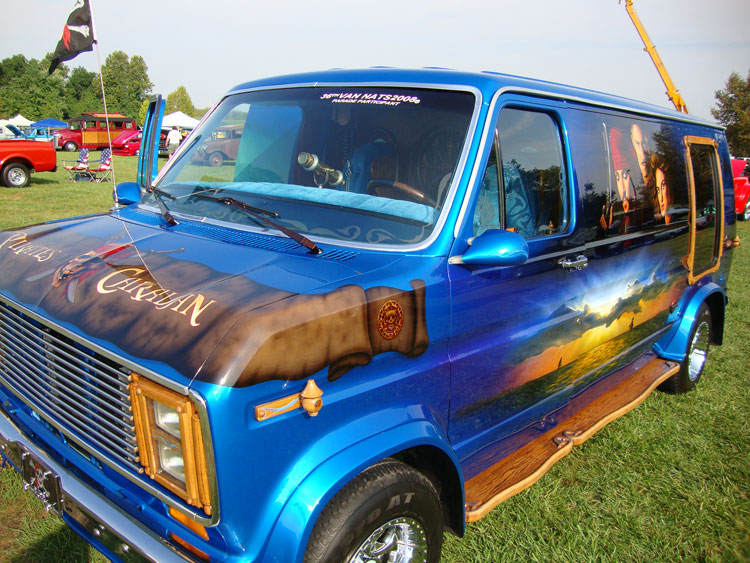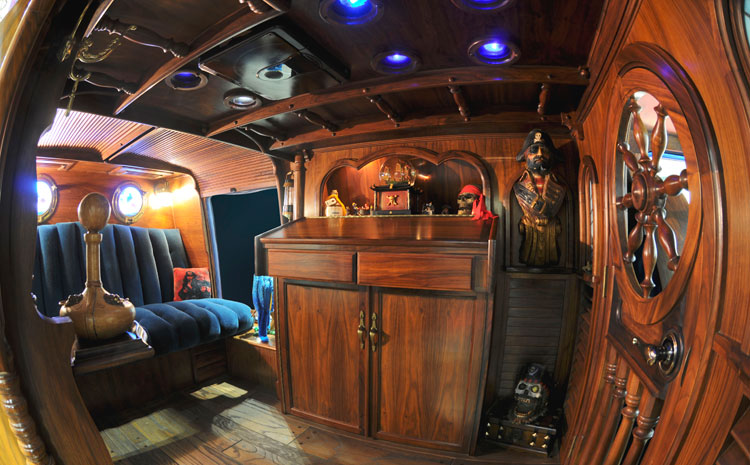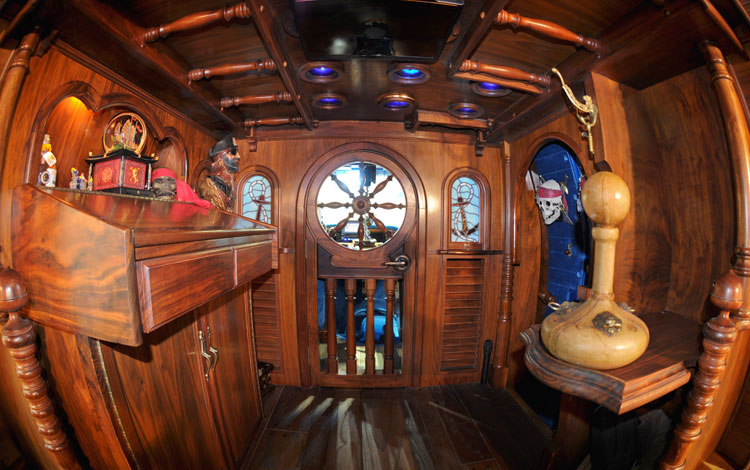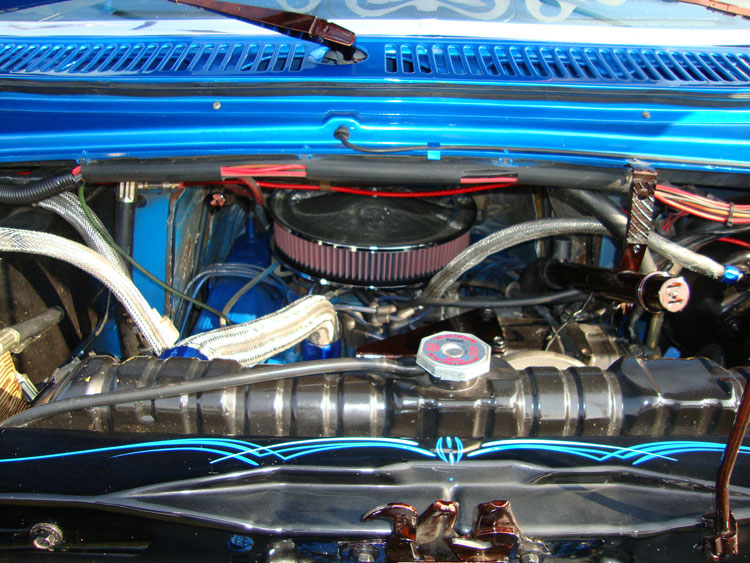 Tags: Pirates Of The Caravan