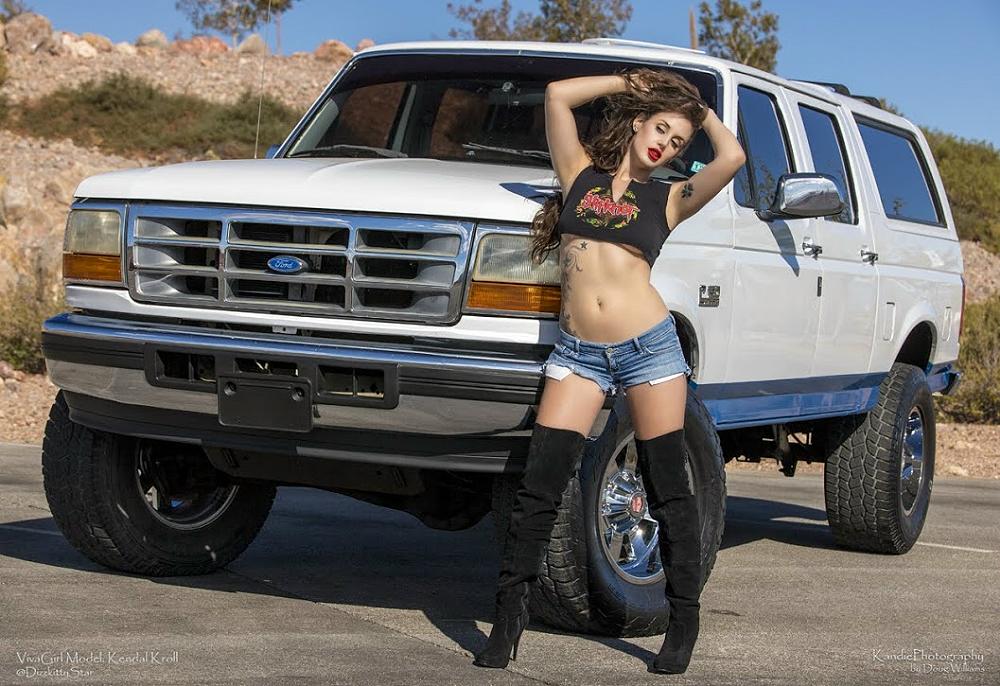 Centurion Vehicles, a converter specializing in Ford trucks based in White Pigeon, Michigan, saw a market for a Ford SUV that could compete with the Suburban. In 1980, they began selling the Centurion Classic, a vehicle commonly referred to as a 4-door Ford Bronco.
In the construction of each Classic, Centurion would actually use two different Ford trucks: an F-Series crew-cab pickup and a Bronco. The wheelbase was shortened from 168 inches to 140 inches (9 inches longer than the Suburban), and the Bronco rear quarter panels, hardtop, and tailgate were mated to the pickup bodywork. Early models used fiberglass rear body panels, but later, these were made from steel. As the rear seat of the Bronco was retained, the Centurion Classic featured three-row seating for up to nine people.
Two models of the Centurion Classic were produced: the C150 Classic (based on the Ford F-150 chassis; four-wheel drive was optional) and the C350 Classic (based on the Ford F-350 chassis; four-wheel drive was standard). In contrast to the 3/4-ton Suburban 2500, the C350 Classic was based on a one-ton chassis. The C150 was powered by the 5.0L and 5.8L V8 engines, with the C350 powered by the 7.3L diesel V8 and 7.5L gasoline V8 (the only Bronco variants to use these engines).
The Centurion Classic was offered until the end of Bronco production in 1996, when the Bronco was replaced by the Expedition. A true Ford Suburban fighter didn't actually show up until the 1999 Ford Excursion, but Ford stopped selling them after 2005. In 2007, Ford began offering the Expedition EL, which was a longer wheelbase version of the standard Expedition. The Expedition EL was Ford's replacement for the Excursion.
This particular Centurion Classic was sold on ebay on Dec 05, 2017  for $13,433.00 USD.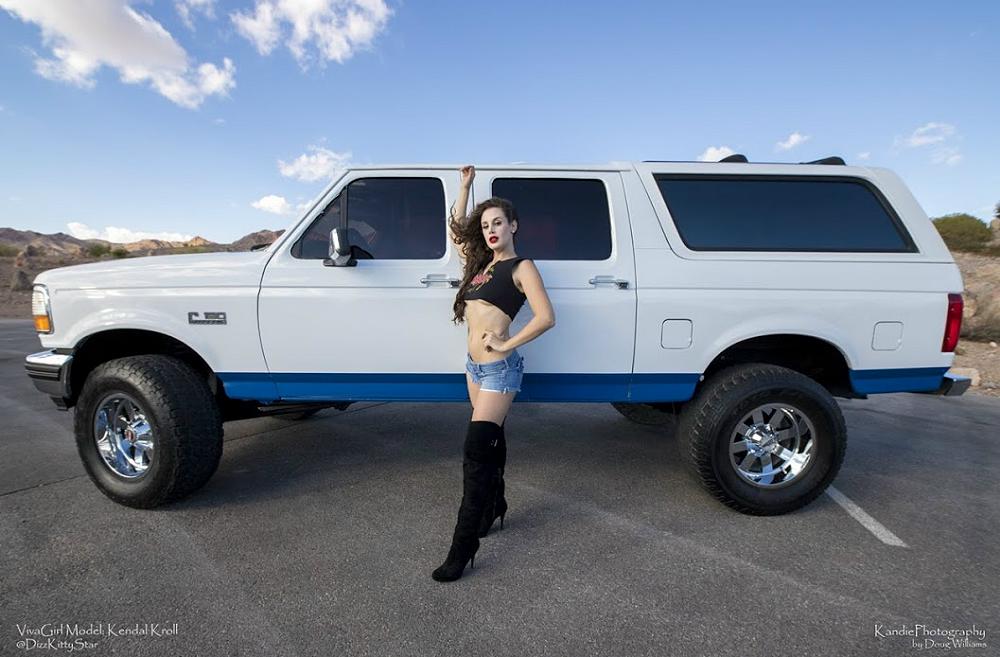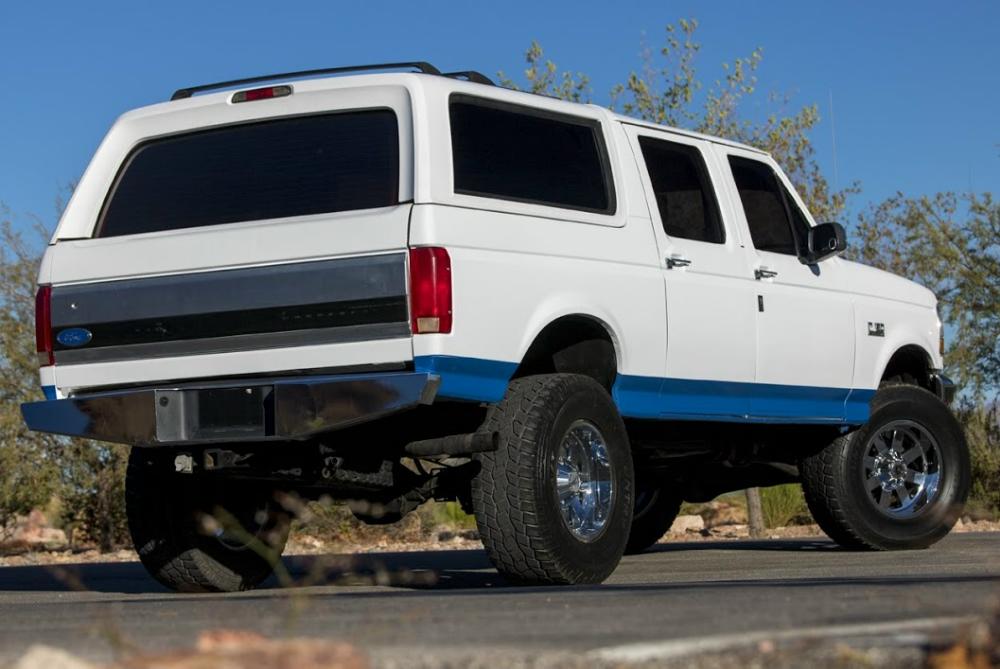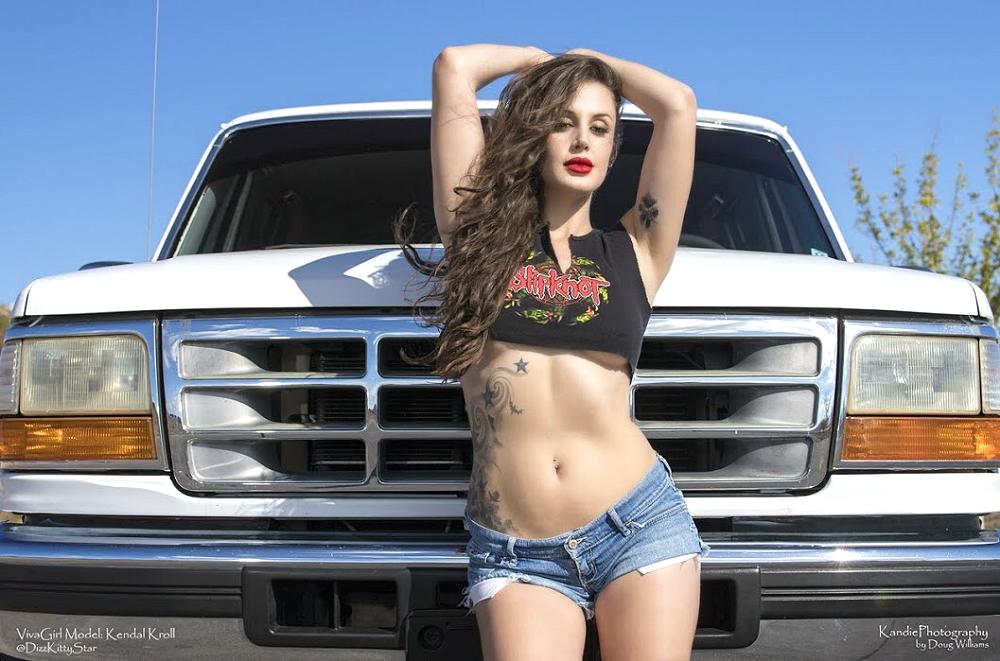 More Photos:
Click the photos to enlarge – click the arrows to load more