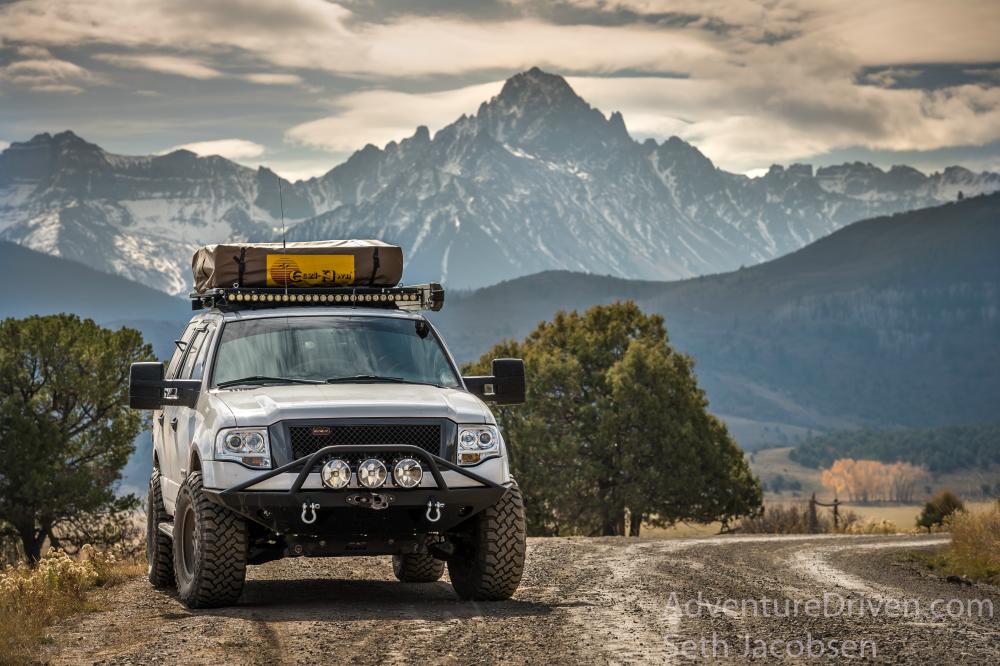 You never see people on an expedition, driving a Ford Expedition. I keep my eyes open for Ford Expeditions that are used off road, and came across this Expedition owned by Seth and Kande Jacobsen of AdventureDriven.com. This Ford 'Expedition' actually lives up to its name.
The Jacobsen's started with a 2007 Ford Expedition, and began making numerous modification to prepare the Expedition for it's future journeys.
Some of those modifications included:
4:56 Nitro Gears and ARB front and rear lockers
Icon shocks and upper control arms
Falken Tire's
ARB onboard air system
KC HiLiTES off-road lights
CBI Offroad Fab front & rear bumpers
12,000 pound Come-Up winch
Scheel-Mann seats
Eezi-Awn Roof Top Tent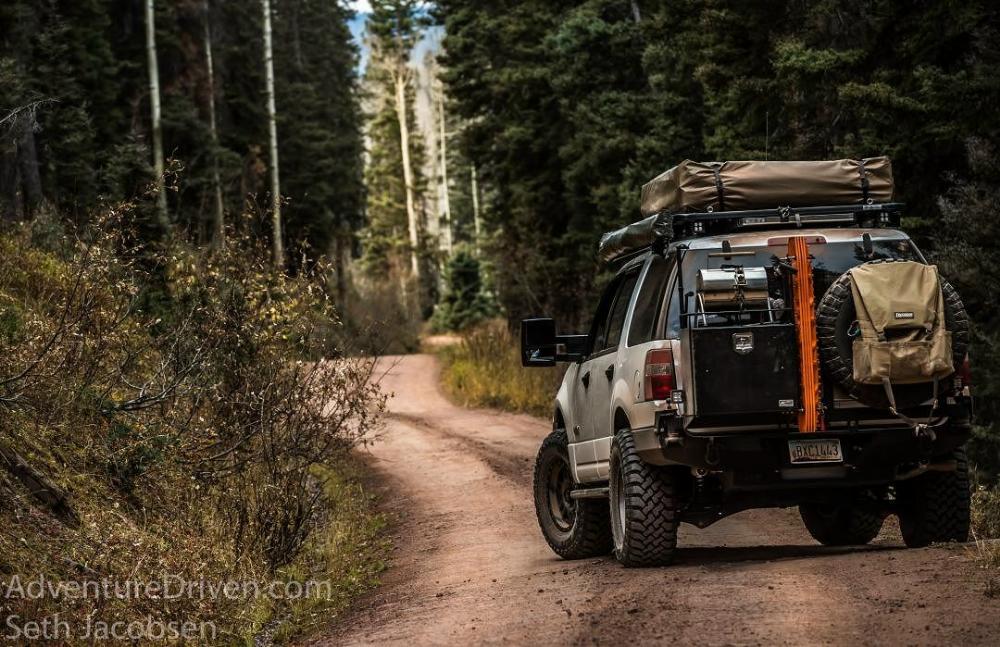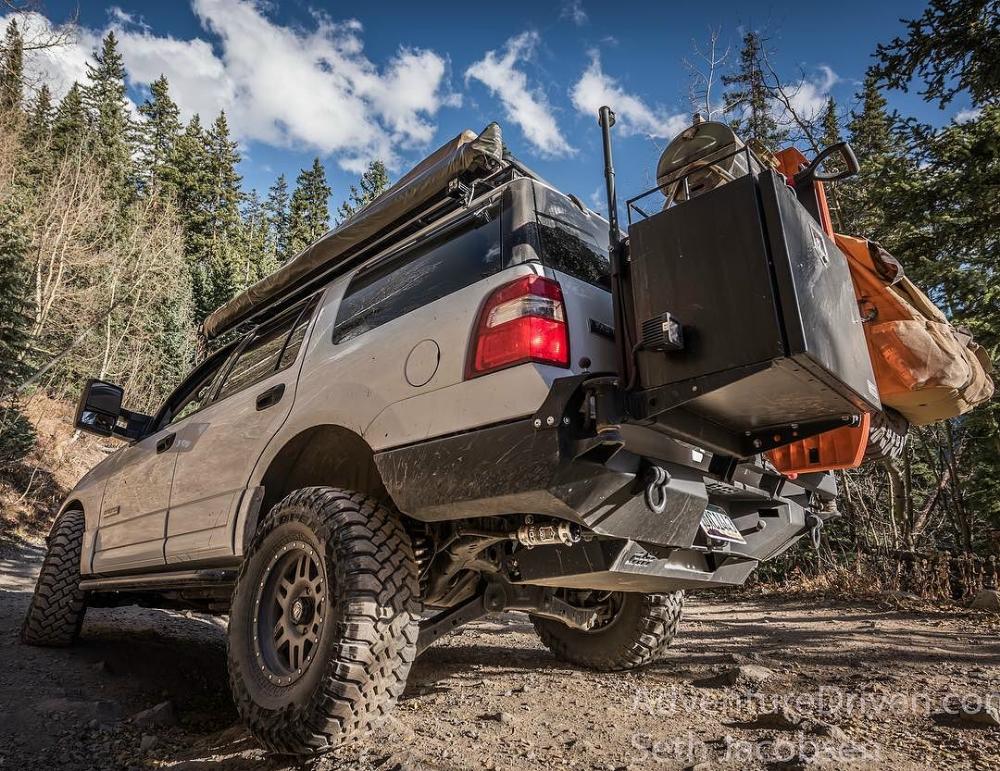 Not only does this couple enjoy travelling to remote areas, but they share some amazing photography of their adventures as well.
To learn more about this Expedition, or to see more of their amazing photography, visit their website (adventuredriven.com), facebook page, or Instagram pages listed below.
Links:
More Photos:
Click the photos to enlarge – click the arrows to load more.