I kept spotting photos of this truck online that always seemed to take me to a Pinterest post with no information. Intrigued, I set out to find more photos and information on it. I eventually came up with a name, and that lead me to a facebook page.
The 1977 Ford F-150 you see here is owned by Rob Terhaar of Dyna-Fab Offroad from Molalla, Oregon.
The truck is powered by a 460 CID big block with Holley injection. The transfer case is outfitted with a Northwest Fabworks (NWF) BlackBox reduction box with cable shifters for more low end grunt.
The truck uses a 4-link suspension and coilovers, and currently rides on AxleTech planetary axles with front and rear steering. Prior to the AxleTech axles, the truck was running on a Dana 60 front, and a shaved GM 14-bolt rear with disc brakes and chromoly axles.
Tire wise, the truck has ran 44-inch Pitbull's, moved up to 49-inch Iroks, and then finally to 54-inch Mickey Thompson Baja Claws (after the planetary axle upgrade).
The trucks nose (hood, fenders, grill, etc) were narrowed, and the bed was narrowed to match.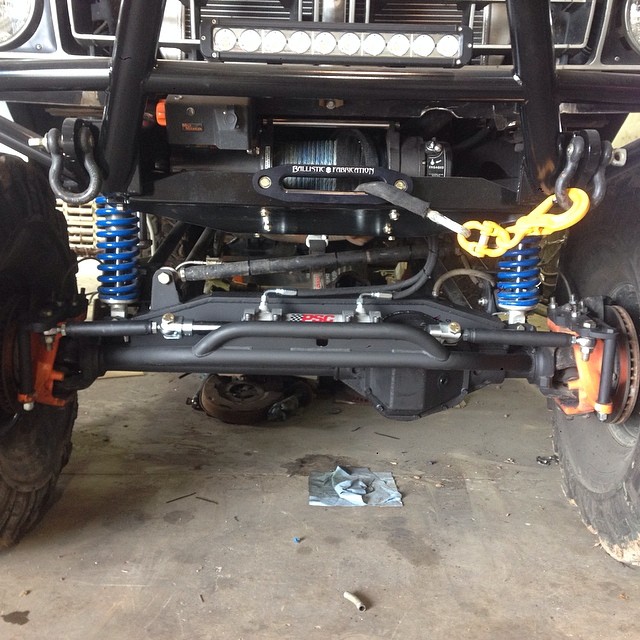 Trussed Dana 60 with PSC hydraulic steering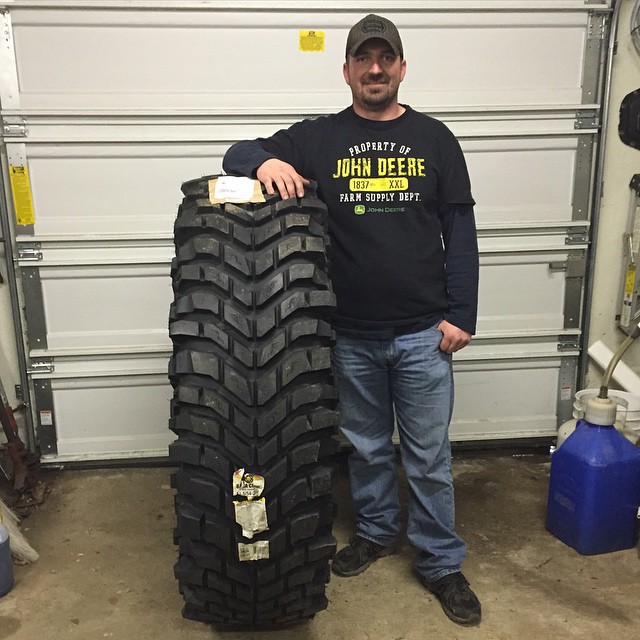 Just how big is a 54-inch tire?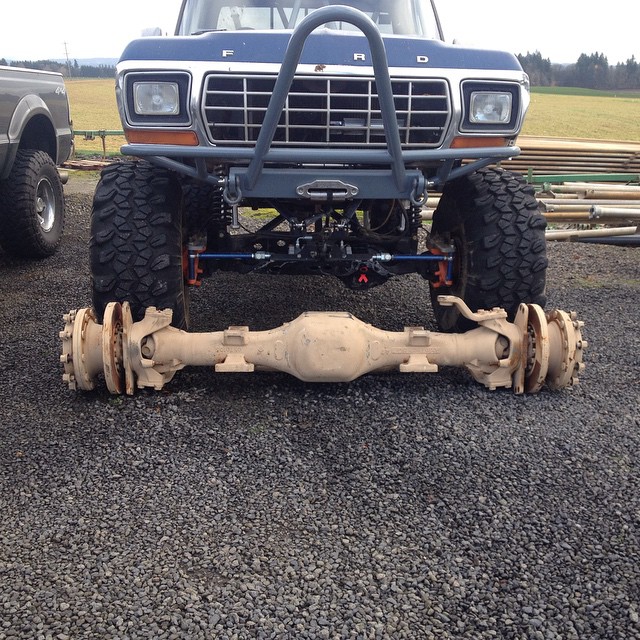 AxleTech planetary axle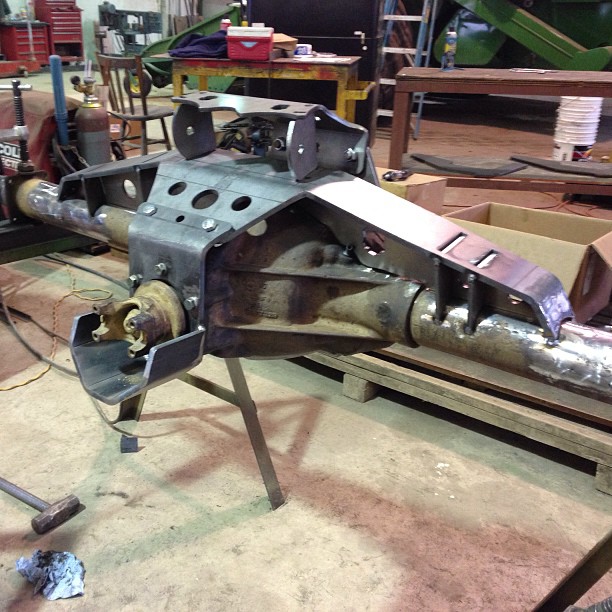 The previous GM 14-bolt rear when it was being trussed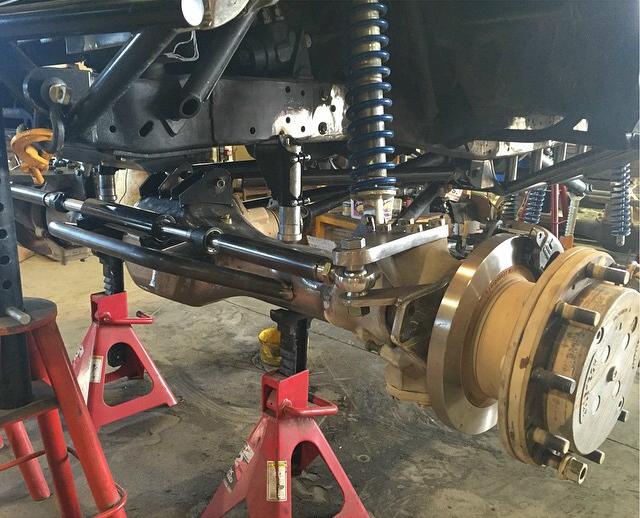 Installing the new AxleTech planetary axle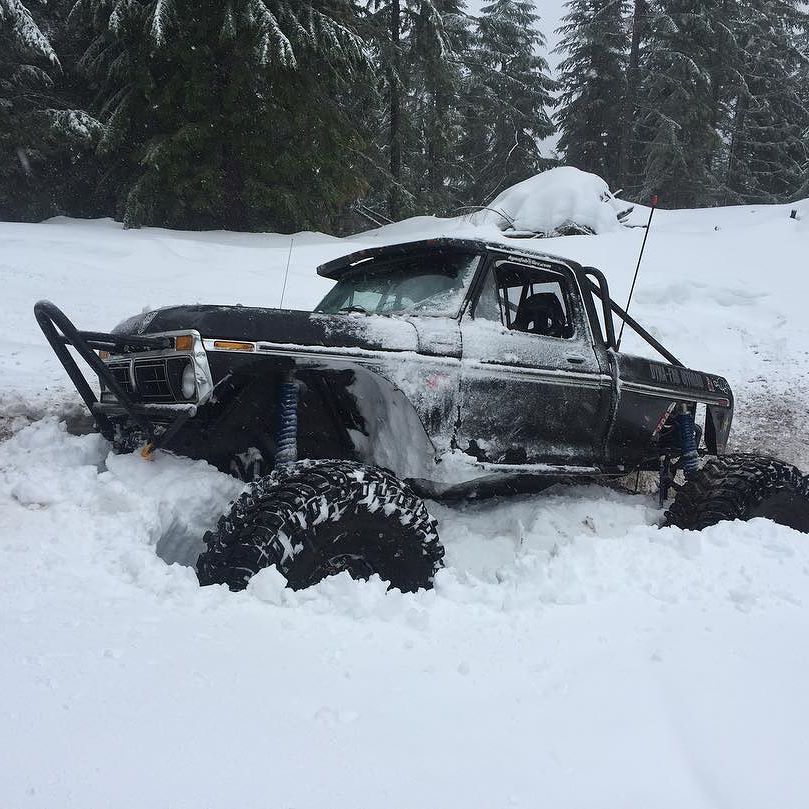 How much does it snow in Oregon? Remember, those are 54-inch tires.
Links:
Check out:
Dyna-Fab Offroad's Facebook Page
More Photos:
Click the photos to enlarge. Click the arrows to load more (parts photos start on page 5)