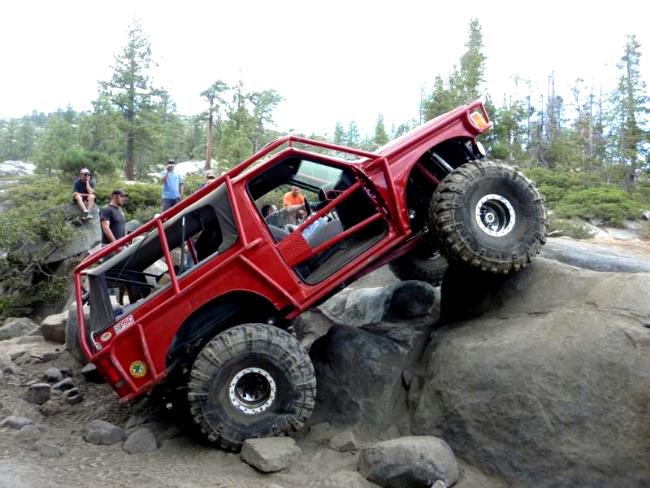 The full size Ford Bronco has been a used as a hardcore trail rig by enthusiasts for years. Unfortunately, a lot of ones you find are pretty rough looking. It's nice to find a Bronco that's a hardcore trail rig, but still looks as good as it performs.
A great example is this 1989 Ford Bronco owned by Darren Sinkey of Oroville, California. Hopefully this will serve as inspiration to someone else building a full size bronco.
Specifications:
351ci Windsor V-8
C-6 automatic
Triple-stick NP203/205 transfer cases (Jeds Machining adapter)
Front Axle – High-pinion Dana 60, Yukon inner axleshafts, Longfield 300M U-joints, Warn outers, ARB Air Locker, 5:13 gears, PSC hydraulic-assist steering
Rear Axle – Shaved GM 14-bolt, Superior chrome-moly axleshafts, disc brakes, 5:13 gears and Detroit Locker
Suspension – Three-link, Sway-A-Way Racerunner coilover shocks in front / leaf springs in rear
47-in Swamper LTBs
Full exocage
Dual 20-lb CO2 tanks
(4) Optima Yellow Top batteries
Onboard welder
40-gal fuel cell
More Photos: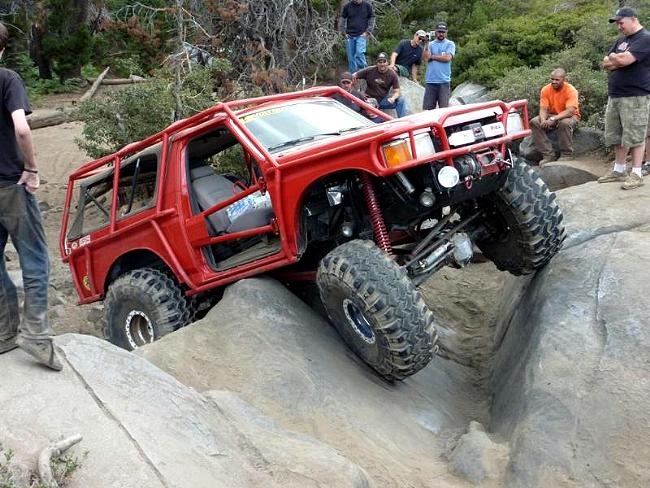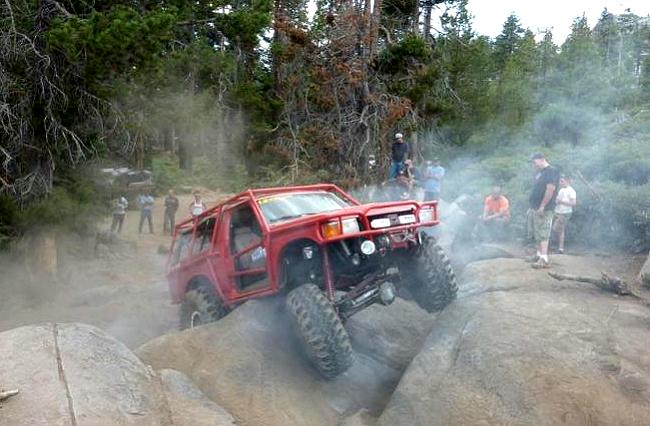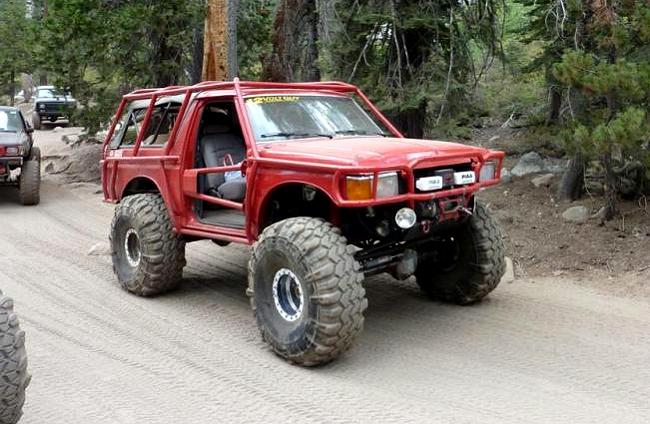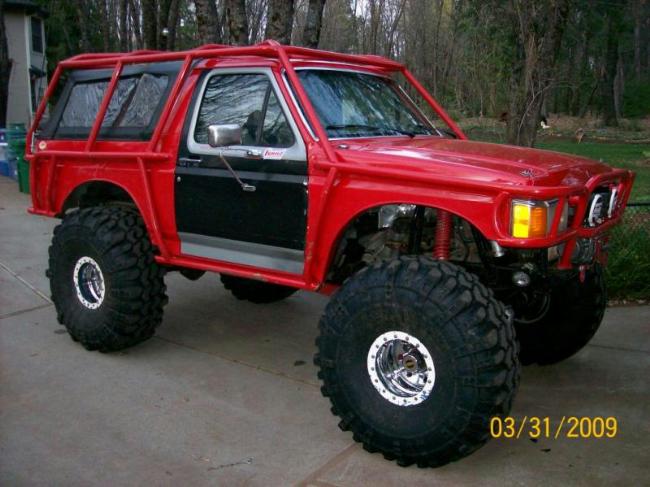 Does this truck look familiar? This Bronco competed in the 2010 Top Truck Challenge.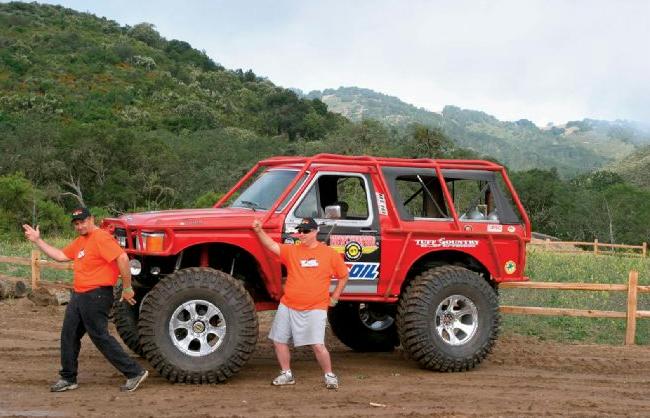 You'll quickly notice that the Bronco was fitted sported new tires and wheels for this competition. The tires are 46x 9.5×20 Mickey Thompson tires on 20×12″ DC1 wheels. They feature inner air beadlocks to keep the tires from coming off the rim under hard abuse.