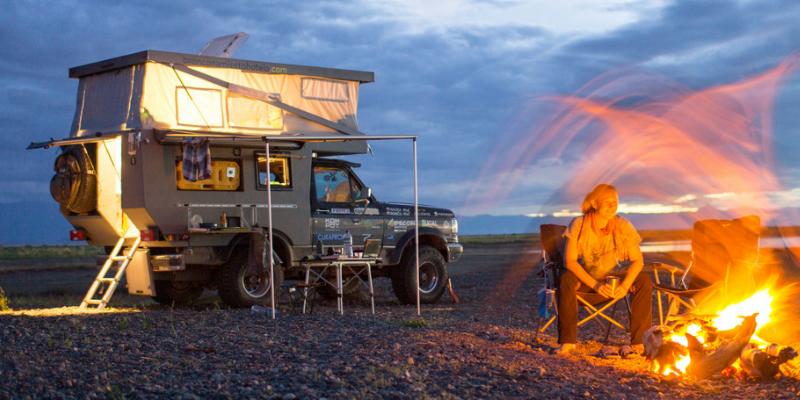 There are many truck campers out there to fit in to a typical truck bed. The problem is that you have to exit the truck, to get in to the camper. You could buy a van based Sportsmobile, but they're expensive. And depending the country you're in….they may be very hard to come by.
A couple from Bratislava, Slovakia had a better idea. They started with a Ford Bronco, and removed the rear  top. From there, they began constructing a camper frame from renderings. They mocked the whole thing up with wood, and once they were satisfied with it, the constructed the actual camper from aluminum tubing.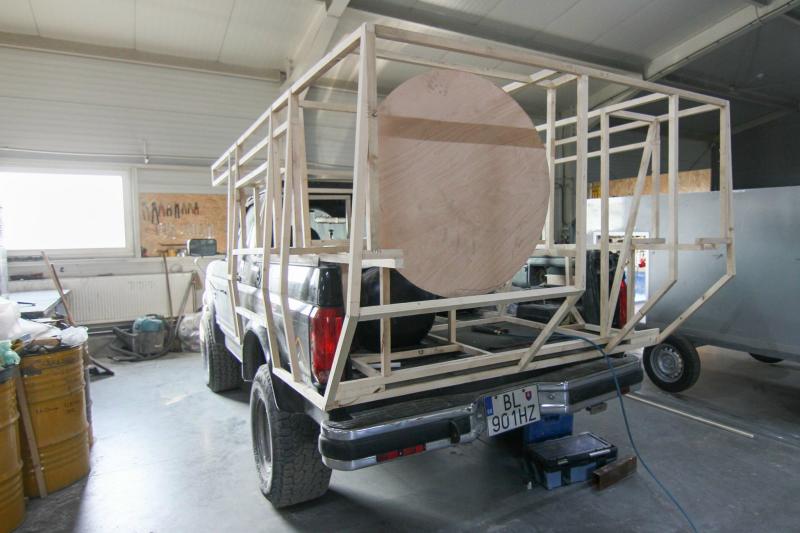 (mocking up the camper frame out of wood)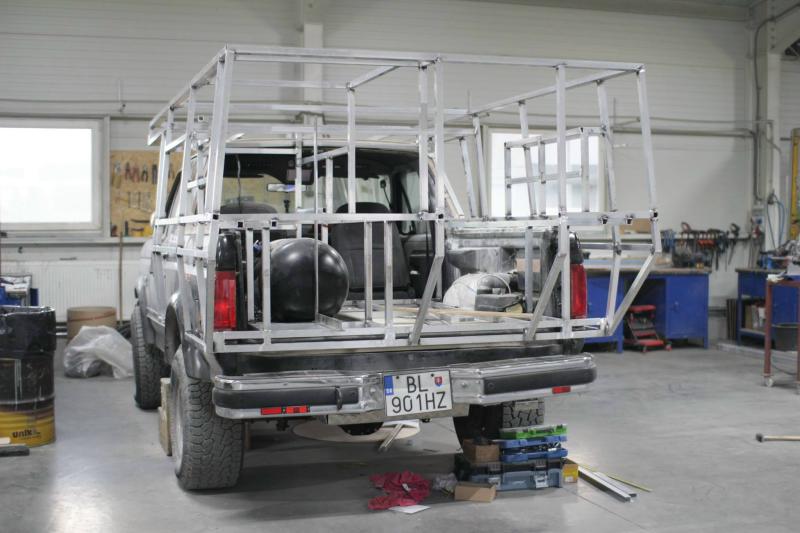 (constructing the actual frame out of aluminum)
Once the frame was constructed, it was covered in 4mm plywood, and then wrapped in fiberglass & resin.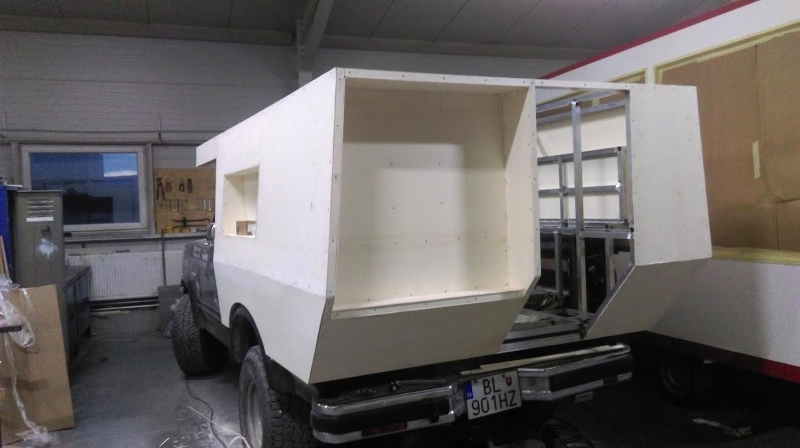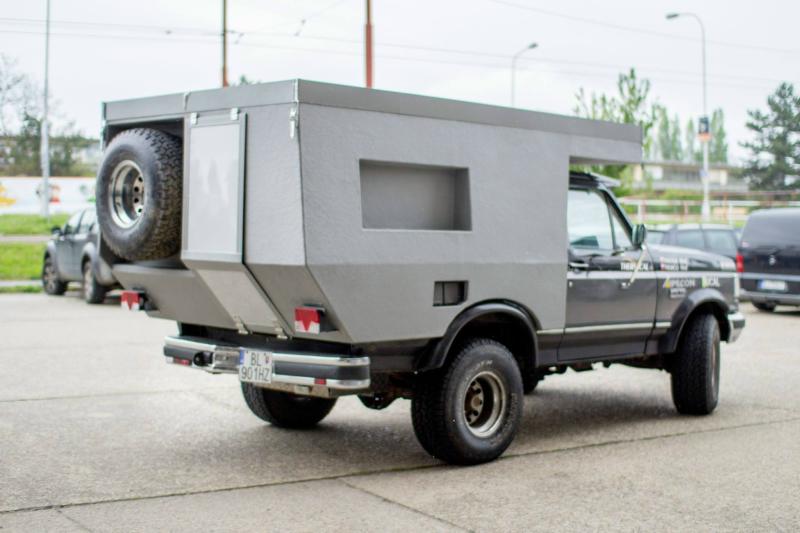 The exterior of the camper featured recessed locations to carry extra fuel and a spare tire. A pop top was constructed similar to what you would find on a pop up camper or Sportsmobile, but this couple also designed it so that you could raise only one end at an angle, or rase the whole roof.
The camper features a portable toilet, sink, stove, and an outside shower. They also created as much storage space as they could, including storage under the bed, and floor.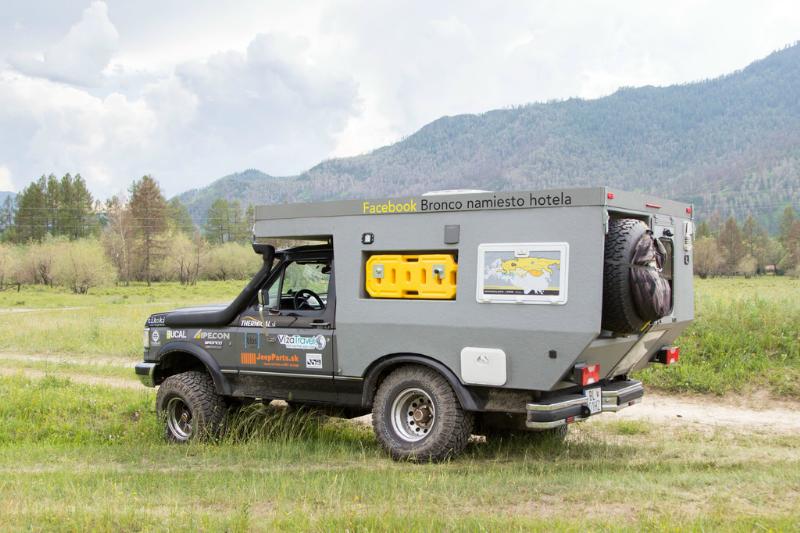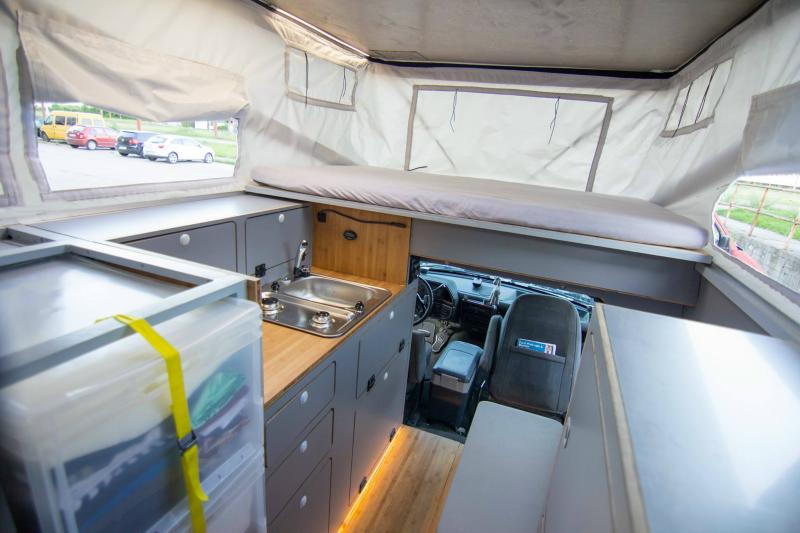 They are spending 2006/2017 exploring Mongolia and Siberia. You can follow their adventures online at:
Make sure you check them out.
Also check out all of the great video and photos!
Video: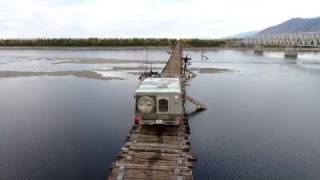 Photos:
(click the photos to enlarge – click the arrows to load more)
Tags: The Ford Bronco Camper