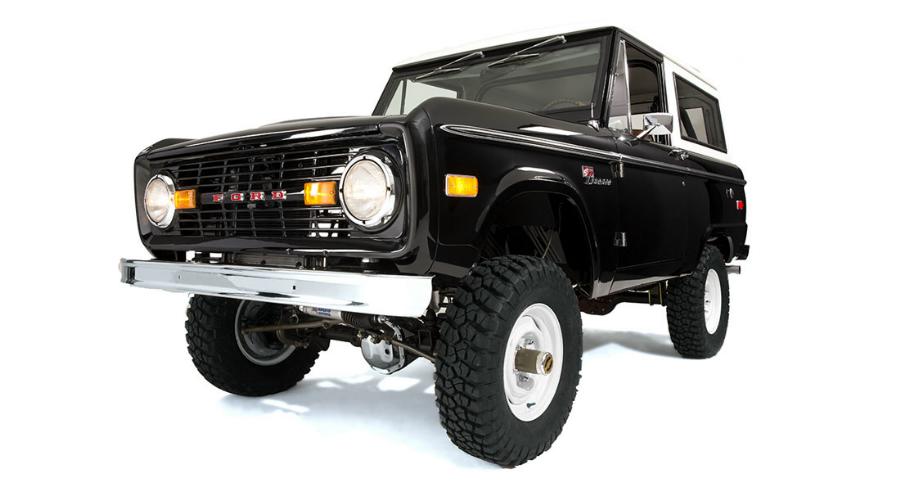 This 1974 Bronco looks like a nice clean original survivor. Originally, it could've had a 120 hp 200 cid straight-6, or a 205 hp 302 cid V8. But looks can be deceiving, and looking at this Bronco, you probably wouldn't expect it to have a 435 hp 5.0L V8. That's right, this Bronco has more than twice the horsepower now than when it came off of the assembly line.
So what would that acceleration feel like? Well, we don't know, but the 2017 Mustang GT has a 3,705 lb curb weight, and these early Bronco's had about a 3,550 lb curb weight. So it they have similar power to weight ratio's.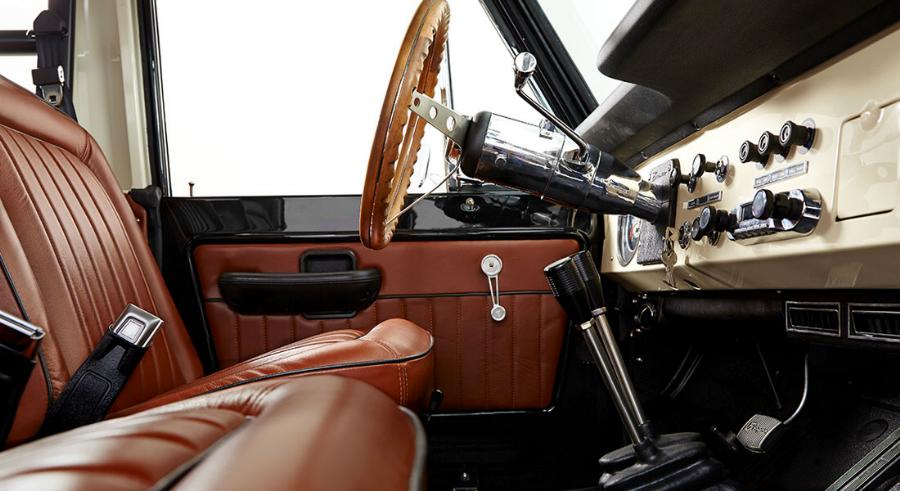 The Bronco retains a Polyurea flooring (versus carpet) to keep with a stock feel, but the seats were upgraded with baseball glove leather interior, Vintage AC, and a 6-speaker Kicker stereo system.
That 5.0L Coyote V8 is backed by a 4R70W automatic transmission, and an Atlas II transfer case.
The Bronco reportedly has a 3-inch lift and rides on 31×10.50×15 tires. Axles are the Dana 44 front, and Ford 9-inch rear with disc brakes on all fours.
This definitely looks like a fun vehicle to drive. We admire the way the Bronco was upgraded, but still looks as though it could have came this way from Ford.
435 horsepower 5.0L V8
Link:
Check out Classic Ford Broncos.
Photos:
Click more photos to enlarge – click the arrows to load more.
Tags: 435 Horsepower Sleeper?