We reported to you back in April (click HERE) that Aaron Kaufman was leaving Gas Monkey Garage (Fast & Loud), and starting his own business specializing in Ford F-100's. Well, true to his word, he's getting things together and now has a website up promoting his business – Arclight Fabrication.
Aaron's new site has an 'about' page that discusses his background, and what's he's done to get to this point in his life. He even includes his experience with Gas Monkey Garage, and the direction he chose to go:
…. However there have been some bright spots while at Gas Monkey Garage, a Dallas based hotrod shop. Possibly the brightest spot, having been the tenure on the television show "Fast n' Loud," where under extreme deadlines my crew and I built ever increasingly complicated hotrods, racecars and show cars. This gave me an opportunity to explore building styles and techniques that would have taken decades to amass otherwise. Like things tend to do, they change and not all change is for the best, at least not for me. With the obvious fork in the road I had to ask myself what makes you happy and how do we pay the bills doing it. Well, being a truck sorta fellow and a blue blood at that (FORD). I decided to see if I could start to patch the hole in the aftermarket for Ford's F-100 line of trucks. Once again my team and I will take on challenge of a different sort. The rest of this bio starts now…………………….
Additionally, the site is set up to sell Arclight Fab shirts, hats, and stickers, as well as F-100 parts.
Aaron will be hosting a Fun Hundred Run in Texas this fall (2017) for Ford F1, and F-100 owners.
For all of y'all that love F-100's as much as us, come enjoy the ride this FALL. Cruise a few hundred miles of Texas' best backroads and camp grounds. Two days of rolling down some of the best asphalt in the country and an opportunity to put down miles with old friends and make some new ones. Bring your ice chest, your tent, and a sense of adventure. We'll bring the rest.
If you're a F-100 enthusiast, or know one, be sure you spread the word.
We wish Aaron great success in his new adventure!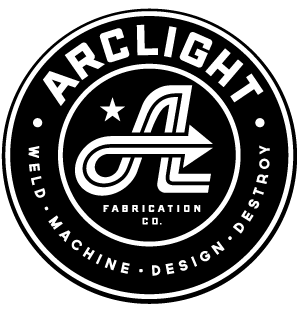 Links:
Instagram Fun Hundred Run Page