Roadtrip 2017 – Exploring The West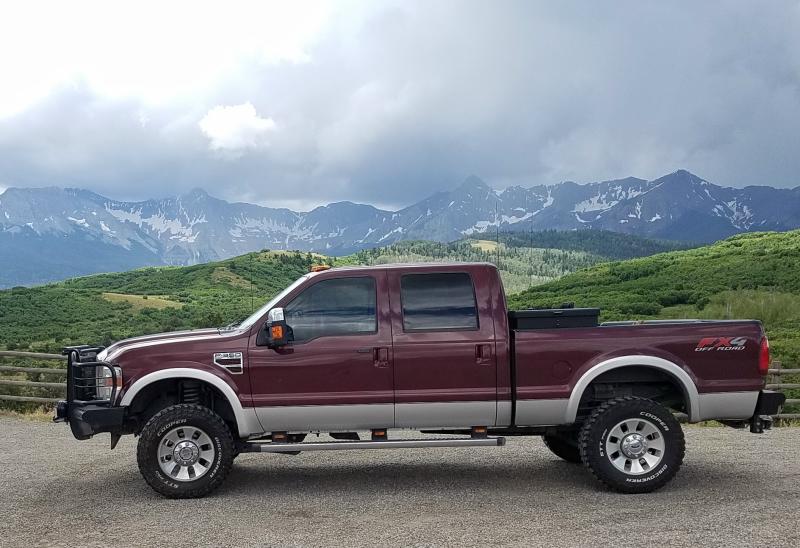 I always thought it would be fascinating to explore the west & pacific northwest. After moving from Ohio to Texas in November 2016, the west had suddenly became closer, and it was calling out to me. If anything, I at least wanted to visit Colorado.
On July 10th 2017, I loaded up my truck, and set out on a roadrip. I didn't have any reservations or set plans about where I was going, how long I would be gone, or when I would get back.
I had loaded up the bed of my truck with a Contico Pro Tuff tool bin that held my tent, sleeping bag, air mattress, Coleman stove, and cooking gear. My truck bed also contained my spare tire, shovel, ax, 5-gallon water can, 5-gallon can of diesel fuel, charcoal grill, fire wood, and my bed box that housed my tool kit and on-board air compressor.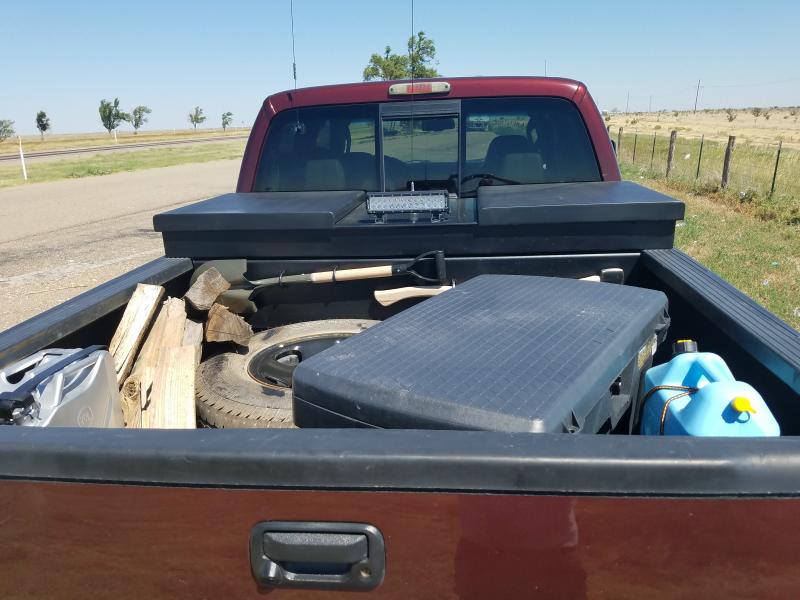 The back seat of my truck held my Coleman 12-volt cooler, and (3) smaller bins that contained food and utensils.
But MOST importantly, the backseat was also home to my traveling companion – Marley. Marley is my 4-year old Labrador that I've had since he was a pup.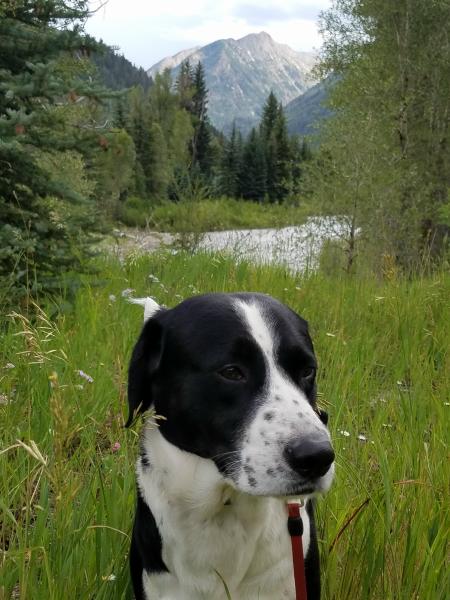 (Marley)
Where We Went: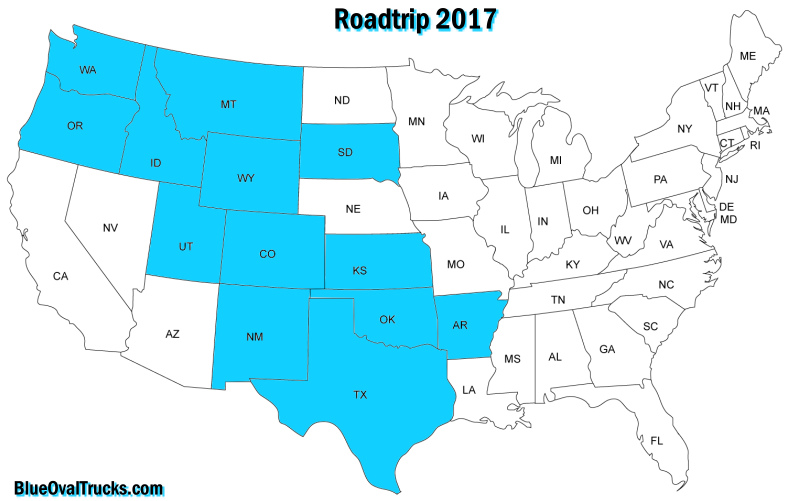 This trip lasted 21 days. It went through 13-states, and numerous National Forests and tourist destinations including:
Cadillac Ranch – Texas
Jack Sisemore Traveland RV Museum (home of the bus from the movie 'RV') – Texas
Bishops Castle – Colorado (Yes, we visited a castle)
Yankee Girl Mine – Colorado
Ouray, Silverton & Telluride – Colorado
Pacific Coast Highway & Beaches – Oregon
Dodge City – Kansas
Eureka Springs – Arkansas
We also visited National Parks such as:
Golden Spike National Historical Site – Utah
Mount Saint Helen – Washington
Mount Rainier – Washington
Glacier National Park – Montana
Mount Rushmore – South Dakota
We passed over some beautiful mountain passes such as:
Monarch Pass (Continental Divide) – Colorado
Million Dollar Highway – Colorado
McKenzie Highway – Oregon
Going To The Sun Road – Glacier National Park – Montana
Beartooth Pass – Montana & Wyoming
Bighorn Pass – Wyoming
During this trip we slept in rest areas, truck stops, campgrounds, and (3) motels.
We passed military bases, and even nuclear missile silos.
We saw a lot of beautiful mountain views, rivers, wildlife, and even managed to not get eaten by a bear, although there was one lurking outside our tent one night!
Marley and I saw a lot, and I took a lot of photos. We broke the trip down in to individual pages below. We hope that you'll check them out so we can share our adventure with you.
First – Some Roadtrip Music:
We need a little road trip music to set the mood… (click the video to play):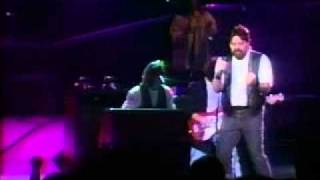 Roadtrip 2017 – The Adventure Starts Here (click the titles or photo):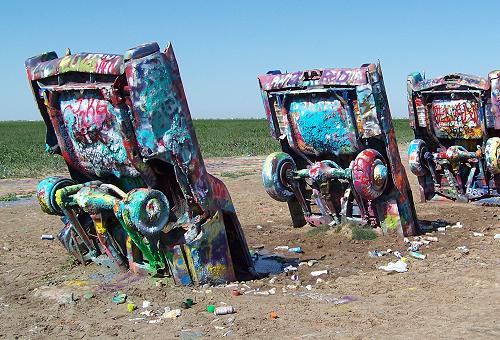 Roadtrip 2017 – Exploring The West – Days 1 and 2 – July 10th & 11th: We hit the road and set out towards Amarillo Texas. We spent the first night sleeping in a rest area, and visited the RV Museum and Cadillac Ranch on the second day. The second day ends at a campground in Colorado with beautiful views.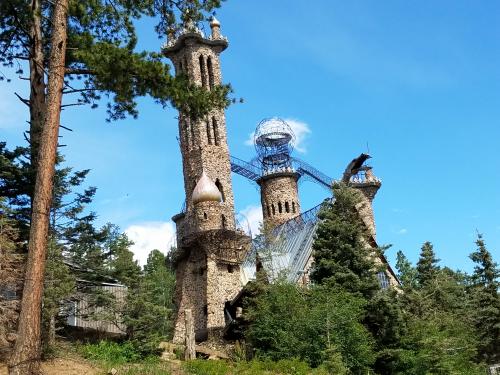 Roadtrip 2017 – Exploring The West – Day 3 – July 12th: We hit the road north to tour Bishops Castle, cross the continental divide at 11,312 feet at Monarch Pass, stop at a store overloaded with antlers and stuffed wild animals, and finally find our way to Ouray Colorado.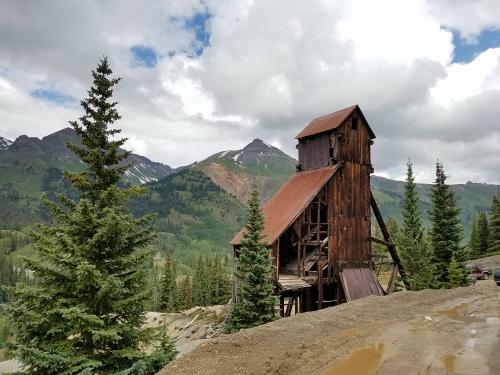 Roadtrip 2017 – Exploring The West – Day 4 – July 13th: On day 4, we explored the Million Dollar Highway, Yankee Girl Mine, and the towns of Ouray and Silverton.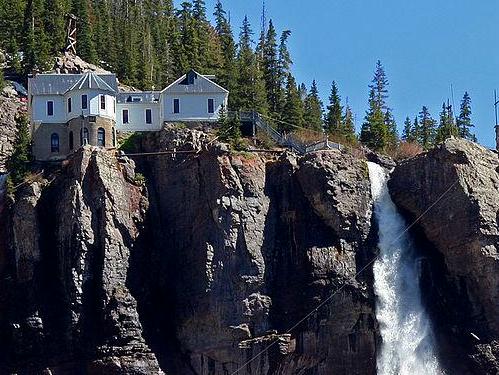 Roadtrip 2017 – Exploring The West – Day 5 – July 14th: Day 5 took us to Telluride Colorado, on a hunt for the Crystal Mill, and in to Utah.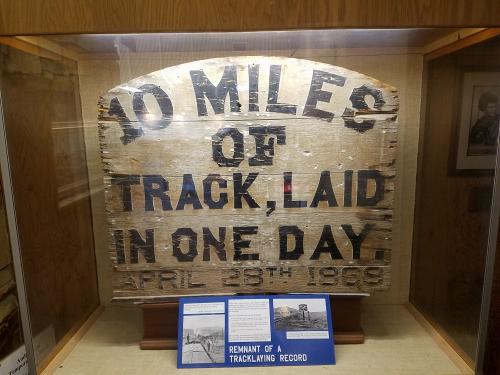 Roadtrip 2017 – Exploring The West – Day 6 – July 15th: Day 6 took us up to the Golden Spike National Historic Site at Promontory Summit above the Great Salt Lake. We also discovered a rocket / missile museum, and made our way in to Idaho.